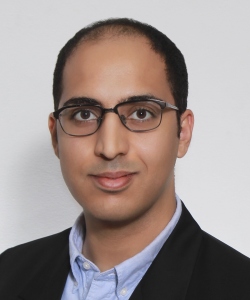 Office: E2-365
831-502-7474
fnawab «at» ucsc·edu
Website
Faisal Nawab
Faisal Nawab is an Assistant Professor in the Computer Science and Engineering department at UC Santa Cruz. He received his Ph.D. from UC Santa Barbara where he won the Computer Science Department best dissertation award. His research lies at the intersection of Big Data management and distributed Cloud Computing systems. Specifically, he works on data management systems that accelerate and support data science and global connectivity especially in the domains of autonomous, mobile applications and the Internet of Things.
Publications
| Date | | Publication |
| --- | --- | --- |
| Oct 1, 2020 | | Oceane Bel, Kenneth Chang, Nathan Tallent, Dirk Duellman, Ethan L. Miller, Faisal Nawab, Darrell D. E. Long, Geomancy: Automated Performance Enhancement through Data Layout Optimization, Proceeding of the Conference on Mass Storage Systems and Technologies (MSST '20), October 2020. [Scalable High-Performance QoS] [Prediction and Grouping] [Storage QoS] |
Click here for a list of recent collaborators.
Last modified May 22 2019